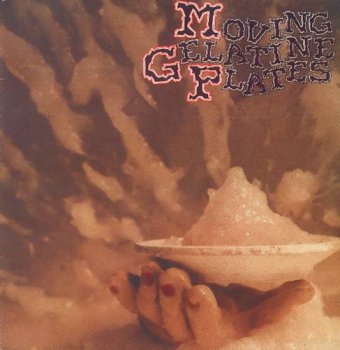 YEAR: 1971
STYLE: Progressive Rock/ Canterbury
FORMAT: FLAC (Image + Log + Cue + Scans + 5% Recovery)
SIZE: 332 Mb
COUNTRY: France
THE BAND:
Maurice Hemlinger / organ, trumpet, soprano and tenor saxophone, flute; Gerard Bertram / electric guitar, vocals acoustic guitar; Didier Thibault / bass, vocals, 12-string guitar; Gerard Pons / drums, percussion
These guys were brilliant.Much like HENRY COW,ZAO,THE MUFFINS etc. these guys played a jazz infected brand of prog that was more about band interplay than solos.They were influenced by SOFT MACHINE and Zappa and it shows.This record was released in 1971.The liner notes give a detailed history of the band which is very interesting.After finally getting the drummer they wanted Didier Thibault the lead guitarist thought it would be better if he played bass, and the bassist Gerard Bertram play lead guitar.So they switched.Thibault wanted to play the bass more like a lead guitar,while Bertram would play lead guitar more like a rhythm guitar.Interesting that Thibault used Bertram's brothers' bass at first.His brother was Dominique who would later go on to play bass for Yochko Seffer when he went solo after leaving ZAO,and after that Dominique would play bass for MAGMA late in 1979.He also played on the ZAO reunion album.Thibault himself was asked to play bass for MAGMA when Francis Moze left.He declined though.Anyway,the more MOVING GELATINE PLATES played live the more recognition they received.When PINK FLOYD came to town to play in a pop festival MOVING GELATINE PLATES members knew they couldn't afford the tickets so they talked the concert organizers into letting them play in the festival for tickets.They played the smaller venue where 400 people were so impressed they signed a petition demanding that the band be allowed to play on the main stage.The concert organizers agreed.Suddenly they are playing in front of 5,000 people! Later they won a band contest at Golf-Drouot and part of the prize for winning was playing there that weekend.They refused to do that because they felt their music was more than just music for the crowd to dance to.The club promptly banned them from ever coming back.Haha.They would continue not to play concerts where they felt it was incompatable with their aims and ideals.Even when CBS records came knocking to sign them to a record deal(they had not released an album yet) they declined fearing that CBS would force them to play more commercial sounding music.In May of 1970 they took part in MAGMA's first concert just after they had released Kobaia their first album.MOVING GELATINE PLATES finally did sign with CBS records after some bad experiences at trying to get a record out on their own. London Cab has an experimental and spacey intro before it is replaced by flute then a full sound as the drums arrive.It's cool when the sax comes in playing over top of this uptempo melody.The song seems to start over 3 1/2 minutes in with some nice guitar work that goes on and on.Nice.Sax comes in as the mood becomes pastoral.Then we get some silly vocals as they quote part of the nursery rhyme Three Blind Mice.Marching-like drums with a heavier guitar sound and sax follows.Check out the drumming 7 minutes in! What a song! X-25 is a 2 minute track that is packed full of sounds including fuzz bass.Vocals 1 1/2 minutes in with drums and trumpet. Gelatine is an amazing song.The drums absolutely shine for the first 1 1/2 minutes,the organ is fantastic as well.Vocals come in followed by an almost 1 minute bass solo.Check out the drumming 3 1/2 minutes in! I like the way themes return.A great jazzy section follows.A long trumpet solo 5 minutes in.I love this stuff. Last Song is my favourite.At over 15 minutes it's the longest track on the album.Again the drums are all over this one.Sax is prominant in this uptempo song.The guitar after 2 minutes is a delight to listen to as it goes on for a long time.Some excellent bass follows.Here we go again with the drumming.His solo lasts for 4 minutes,and then it calms down as organ joins in.The drumer is a maniac! Vocals arrive 11 minutes in.Some tasteful guitar joins organ and light drums.We get some fuzz.It's not the first time either.It's incredible the way the organ and guitar work together.So many moods on this track. Memories is a mellow but beautiful closing track.Flute and gentle guitar lead the way. I'm impressed on so many different levels with this record and this band.The organ,sax and trumpet played by Maurice Helmlinger are outstanding.He also with Bertram composed all the music.Gerard Pons on drums deserves special mention as well.He's a wild man.This is essential folks.
http://www.progarchives.com
Track Listing:
1. London Cab (7:30)
2. X-25 (2:00)
3. Gelatine (8:10)
4. Last Song (15:20)
5. Memories (3:15)
The Band:
- Maurice Hemlinger / organ, trumpet, soprano and tenor saxophone, flute
- Gerard Bertram / electric guitar, vocals acoustic guitar
- Didier Thibault / bass, vocals, 12-string guitar
- Gerard Pons / drums, percussion
Внимание! У Вас нет прав для просмотра скрытого текста.