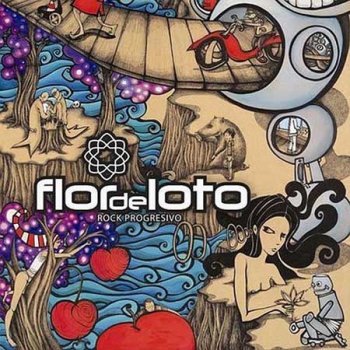 Artist: Flor de Loto
Album: Flor de Loto
Year: 2005
Label: Mylodon Records
Style: Progressive rock
Genre: Prog-folk / Psychedelic / Fusion
Format: FLAC (separate) +CUE+LOG–(NO SCANS)
Size: 200,27 Мб+200,27 Мб+9,72 Мб

Отличный дебют молодёжи из Перу: красивые мелодии насыщенные флейтой,агрессивной гитарой и доброй долей ненавязчивого фольклора. Вобщем ЦВЕТОК ЛОТОСА...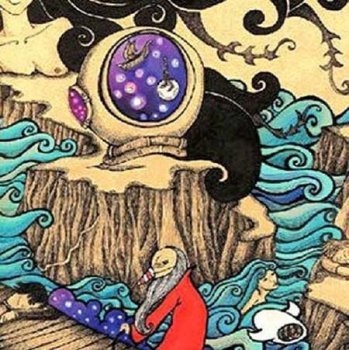 В Южной Америке это сейчас одна из ведущих групп. На ПрогАрхивах её представляют как прог-фолковую, в других местах (чаще всего) — как психоделическую, сами ребята на официальном сайте пределяют себя как прогрессивщиков-фузионщиков. Короче, всё это есть — и смесь эта очень вкусная...
Что сказать? Вокала — нет, это чисто инструментальный альбом. Зато рядом с рычащей гитарой очень много флейты. Между прочим, флейтист любит иногда постоять на одной ноге...
Команда в прошлом году великолепно выступила на знаменитом фестивале Baja Prog.
Tracks:
1. La Llegada (7:20)
2. Libelula (7:22)
3. Negativos de una Memoria Inexistente (6:15)
4. Ayahuaska (4:10)
5. El Errante (9:02)
6. El Nino y el Puerco (7:36)
7. Y (1:55)
8. Ritual (6:28)
9. Flor de Loto (2:53)
10. Suculentas Frutas (9:35)
Total Time: 62:36
Line-up:
— Alonso Herrera / electric and acoustic guitars
— Alejandro Jarrin / bass
— Jorge Puccini / drums, percussion
— Johnny Perez / flute, recorder, zampona, midi sequencer
+ Additional musicians:
— Rafael Valderrama / flute, recorder
— Octavio Castillo / mandolin (4)
— Lalo Williams / synthesizer (8)
ProgArchives, Roundabout' review:
This is the first studio album of one of the best (If not the best) peruvian band of these days. It has less compositions and more imrovisations that it's follow u "Madre Tierra", but for me this one is something special, because is the one that was recognized by the critics as a masterpiece of contemporanean rock-folk. this album is much more psychedelic than it's follow up and thats quite good because is something that can be considered Psychedelic-prog-folk if something like that exists.
La Llegada: it's a good start for the album. It starts with great winds by Jhonny and then the percusions of Puccini and the charango unite to the melody. Then the elctric guitar enters and the track start to be more and more strong, with great flute and guitar solos. The drums still great all over the track. This song could easily defind the sound of the album, folkish, psychedelic and jazz-influenced. 9/10

La Libelula: This song can only be discribed as a sweet psychedelic song, it starts with a great bass-line that will be lthe theme of the whole song. The guitar by Alonso is greatfull and the flute is also great in this one. The whole song has a strong psychedelic atmosphere made by the guitar mixed with the folkish flute and the jazzy bass/drums duet made thi track unic. Classic FDL and for me classic prog-folk. 10/10
Negativos De Una Memoria Inexistente: This song starts with mind-blowing sounds followed by a great flute solo by Jhonny acompanied by the incredible guitar and the rythmic duet at it's peak of executation.The guitar solo by Alonso is preety awesom and Alejandro's bass is simply amzing all over the track.Whe the song slows downit is dominated by the flute that did a preety good work. One of the famousest songs from the bamd, but I think they could do better even if its already ok. 8/10

Ayahuaska: This is the folk-rock purist I was expecting, this is what make this band southamerican Jethro Tull, and made them folk. The flute is great and the charango and the acustic guitar are also great, and again the musicianship is great, but the problem is that is a short track and it's a bit repetitive at times, so I could not rate this as the masterpiece of the album. 8/10

El Errante: Starts as a great flute dominated track but then the guitar takes the control and lead us, in a duet with the flute to a greatfull prgressive jam seccion with the impressoive soolos by Jhonny and Alonso. The acustic guitar give this song a strong Jethro Tull feeling. The song goes sometimes repetitive but then it only goes better and better and better until the mid seccion that is a great acustic guitar solo by Alonso that shows he's great guitar skills. Then the song goes psychedelic in a King Crimson style of build up, when the flute enters and then the song follows to another seccion (Even if it's not a suite) dominated by both the electic guitar and the flute to end the song with studio noise. 10/10
El Nino y El Puerco: This is obiously a jam. It is the most jazzy song in the album. The highlight of the song is the great bass by Alejandro, and the incredible drums of Jorge. I consider this song to be a good joke song because is like almost every part of the song was imrovised at the time they were recording the song, like if they had make the song in only one cut. Even the great guitar solos sound imrovised at the time like a live jam. This doesn't mean is a bad song, is almost a highlight but I can't rate it as El Errante that was a great composition effort, is jus t a good long jazzy jam. 8/10

Y: This isn't a song it's only studio noise, I think they only use this as an interlude but i can't rate this because I don't consider this as a song.
Ritual: It starts with a prominent synth that make up the mood of the whole song. The build up with the synth and the guitar is OK, but the song seem to explode to late at half of the song. The true start of the song is with a beautifull flute solo accompanied by the other instruments in a good way. The song then follows as a rocker with a mettalish guitar work, making this a kind of metal-folk song at the end. Not a Highlight but a preety good and cool song. 7 1,2/10
Flor de Loto: Another short folk song like "Ayahuska" even if this is obiusly weakest having only an acustic qguitar and flute accomopanied by the rythmic duet. Very plesant, calm and simple song, beautifull folk song. I wold not choose it as the title track because for me is a bit weak but that wasn't my desicion. 7/10
Suculentas Frutas: The operfect way to close an album is with an epic or the best track of the whole album, and tis song is both. It is still a classic and I think it will be a classic for all FDL's career. It's a great jam with solos of all the band and tha t has great musicianship like in the whole album. The song is dominated by the whole band. The strongest track on here and an all time fan favourite. It's so difficult to describe such a great song you only can listen to it if you want to know what I'm talking about. Proggresive at it's peak. This song shows why this is one of the best southamerican band of this days. Simply amazing! 10/10
Conclussion: a greatfull start for this incredible peruvian band, classic prog-folk mixed with a lot of other geners make this album a materpiece of southamerican prog and for prog-folk in general.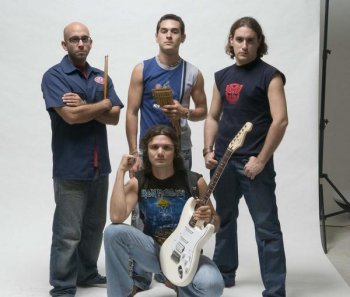 turbobit
Внимание! У Вас нет прав для просмотра скрытого текста.
letitbit
Внимание! У Вас нет прав для просмотра скрытого текста.
depositfiles
Внимание! У Вас нет прав для просмотра скрытого текста.