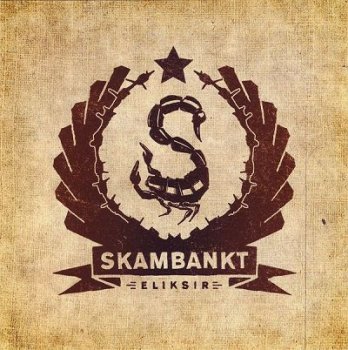 Исполнитель: Skambankt
Альбом: Eliksir
Год выпуска: 2007
Лейбл: DogJob Records
Каталоговый №: DOG 007
Жанр: Hard Rock, Punk
Формат: FLAC [tracks|log|cue|artwork]
Размер: 309 MB
Залито на: Depositfiles, Hotfile
Треклист:
01.Intro 01:00
02.Nok Et Offer 04:01
03.Dynasti 03:37
04.Stormkast #1 03:30
05.Tyster 03:30
06.Ordets Gud 03:46
07.Min Eliksir 03:56
08.Siste Stikk 02:52
09.Fritt Fall 04:42
10.Angst 04:21
11.Idyllillusjonen 03:48
12.Bak Låste Dører 05:10


It was in November 2004, that most of us got to know this eminent rockband, when they released the album "Skambankt". They've used the time after the release well, extensively touring Scandinavia.
After a follow up Ep "Skamania" in 2005, the new album has now arrived. "Eliksir" received solely great reviews in the press. And even got their new songs listed on national radio.
They are the new hope for rock in Norway, being on of the few bands still to deliver in the native language. It does not matter in what language they sing, for the message is clear. Skambankt means well-beaten-up and to everyone who likes classic punk rock mixed with an anarchistic and a strong political message, they are guaranteed to be your new live favorites.
Goldstar Music
Внимание! У Вас нет прав для просмотра скрытого текста.