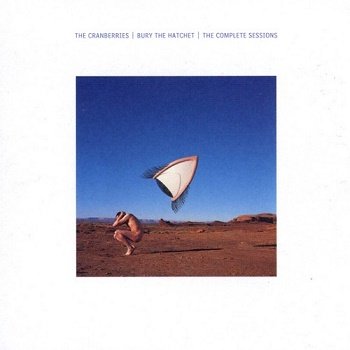 Artist:
The Cranberries
Title Of Album:
Bury The Hatchet (The Complete Sessions)
Release Date:
2000 (1999)
Location:
Ireland
Label:
Island (542 507-2)
Genre:
Alternative Rock, Pop-Rock, Ballad
Quality:
FLAC (image+.cue)
Length:
01:34:31 min
Tracks:
26 (2 CD)
Total Size:
714 MB (+5%)
Bury the Hatchet is the fourth studio album by the Irish rock band The Cranberries, released on April 19, 1999. In the US, the album has sold 377,000 copies as of April 2007 and received a gold certification on 2 June 1999. The album is the first album released by the band after their first hiatus, which began in 1996. Dolores had taken that time to heal from stress-induced diseases, and also had her first child, Taylor, during this period. This last fact reflected on some of the tracks in the album, mainly on "Animal Instinct" and "You and Me".
Tracklist:
CD 1:
01. Animal Instinct [03:31]
02. Loud And Clear [02:45]
03. Promises [05:27]
04. You And Me [03:35]
05. Just My Imagination [03:41]
06. Shattered [03:42]
07. Desperate Andy [03:44]
08. Saving Grace [03:08]
09. Copycat [02:53]
10. What's On My Mind [03:56]
11. Delilah [03:12]
12. Fee Fi Fo [04:47]
13. Dying In The Sun [03:32]
14. Sorry Son [03:28]
CD 2:
01. Baby Blues (2:40)
02. Sweetest Thing (3:34)
03. Woman Without Pride (2:27)
04. Such a Shame (4:24)
05. Paparazzi on Mopeds (4:35)
06. Promises (live) (4:19)
07. Animal Instinct (live) (3:55)
08. Loud and Clear (live) (2:45)
09. You and Me (live) (3:38)
10. Shattered (live) (3:55)
11. Desperate Andy (live) (3:56)
12. Delilah (live) (3:21)
Download / Скачать flac:
Nitroflare.com
Turbobit.net
Depfile.com
Hitfile.net