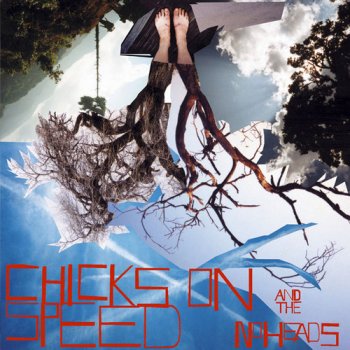 Artist: Chicks On Speed And The Noheads
Title Of Album: Press The Space Bar
Year Of Release: 2004
Label (Catalog#): Chicks On Speed Records [COSR19CD]
Country: Germany
Genre: Synthpop, Electroclash, Alternative, Indie Pop/Rock
Quality: FLAC (tracks,cue,log,scans)
Bitrate: Lossless
Time: 55:20
Full Size: 423 mb
Upload: Turbobit
This is the third album by German art-punk trio Chicks On Speed. Press The Spacebar sees them radically turn away from the electro-clash approach they are often and to their dismay associated with. COS team up with producer Cristian Vogel (best-known for his work with Super Collider and his solo works on Novamute, Mille Plateaux or Tresor) and a band from Barcelona called The No Heads to deliver their most collective and psychedelic record to date. A record that will remind people of The Raincoats, Sonic Youth, The Pixies, Violent Femmes, The Bangles, Captain Beefheart & The Magic Band, Bananarama, Bongwater, ESG, The Slits or Nina Hagen, and which is still impossible to place anywhere.
::TRACKLIST::
01. The household song [0:02:20.39]
02. Mitte bitte [0:05:37.47]
03. Class war [0:03:46.49]
04. Culture vulture part two [0:03:33.22]
05. Culture vulture part three [0:01:25.25]
06. Ten thousand years [0:05:12.16]
07. History will outlive us [0:04:34.41]
08. Madalyn Albrights answer [0:06:11.50]
09. Is bigger better [0:04:55.50]
10. Fuzzy nipple [0:02:56.44]
11. Wax my anus [0:06:54.74]
12. Hand in my pocket [0:05:53.02]
13. My pony [0:01:58.24]
:: DOWNLOAD LINK ::
Внимание! У Вас нет прав для просмотра скрытого текста.
:: MusicMuss ::
Изменил: artmuss по причине: Re-Up