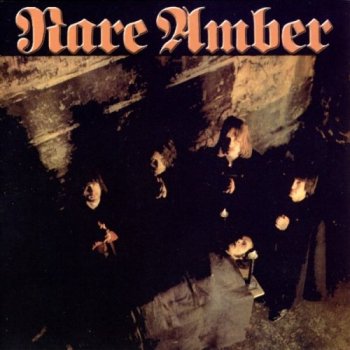 Artist: Rare Amber
Title: Rare Amber
Year Of Release: 1969/2004
Label: Walhalla [WH 90343]
Country: UK
Genre: Psychedelic Blues Rock
Quality:FLAC (tracks+cue,log)
Total Time: 00:42:31
Total Size: 288mb(+3%)(covers)

The only album from London (live-were in 1968-1969). Musicians from Bristol organist Gwyn Mathias, and drummer Keith Whiting in 1968 moved to London and formed a group there with guitarist Del Watkins and bassist John Dover. After searching for a vocalist to record the album was declared the Scot Roger Cairns (later a very well known). The group performed a sincere and straightforward heavier blues-rock, dressed in psychedelic clothes. Also performed covers of BBKing, Sehorn James, Muddy Waters and Otis Spann … Interestingly, in the same studio at the same time (but at other times), Tommy recorded his group The Who.
Tracks:
-------
01. Malfunction Of The Engine (Rare Amber) - 3:49
02. You Ain't Made Yet (Rare Amber) - 2:57
03. It Hurts Me Too (Sehorn James) - 3:33
04. Paying The Cost To Be The Boss (B.B.King) - 3:34
05. Night Life (Nelson / Buskirk / Breeland) - 5:15
06. Custom Blues (Rare Amber) - 3:10
07. Popcorn Man (McKinley Morganfield) - 2:14
08. Heartbreaker (B.B.King) - 2:48
09. Solution (Rare Amber) - 7:00
10. Amber Blues (Rare Amber) - 2:30
11. Blues Never Die (Otis Spann) - 2:04
Bonus Tracks:
12. Malfunction Of The Engine (single A-side, 1969) (Rare Amber) - 3:24
13. Blind Love (single B-side, 1969) (Rare Amber) - 2:28

Personnel:
---------
Roger Cairns - lead vocals
Del Watkins - lead guitar
Gwyn Mathias - organ, harmonica, guitar
John Dover - bass
Keith Whiting - drums

All thanks to original releaser
Внимание! У Вас нет прав для просмотра скрытого текста.
Изменил: sirk по причине: RE-UP