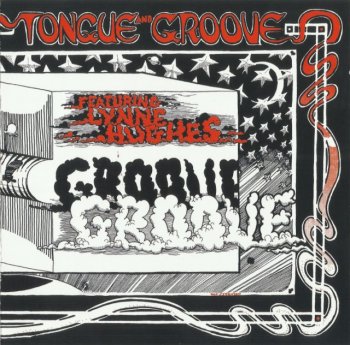 Artist: Tongue And Groove
Title Of Album Tongue And Groove
Year f Release: 1969/2009
Label (Catalog#) : Retro Disc [RDI 33059]
Country: USA
Genre: Blues Rock, Psychedelic Rock
Quality: FLAC (image + cue)
Bitrate: Lossless
Time: 00:40:44
Full Size: 288mb(+3%)(covers)

AllMusic Review by Richie Unterberger
Largely derived from old-timey blues tunes (even when the songwriting credits are given to bandmembers), this is pleasant if unremarkable good-timey rock with an Old West bar band feel. Hughes comes off a bit like a minor league Janis Joplin on cuts like "Sidetrack" and "Rocks for My Pillow," although she has a more audible debt to pre-World War II vaudevillian blues singers (best heard on Mance Lipscomb's "Cherry Ball"), and none of Joplin's gritty rasp. When Mike Ferguson takes over with his characterless lead vocals, it's kind of yawnsville. "Fallin' Apart," the one number written by Dan Hicks, is characteristic of the wry, witty folk-rock-western swing tunes that are his forte; a version by Hicks appeared on the Early Hicks CD.
Tracks:
-------
01. Devil (Lynne Hughes) – 4:02
02. Come In My Kitchen (Lynne Hughes) – 3:45
03. Mailman's Back (Michael Ferguson) – 6:25
04. Cherry Ball (Shake Shake Mama) (M. Lipscomb) – 3:44
05. The Shadow Knows (Lieber, Stoller) – 2:35
06. Sidetrack (Lynne Hughes) – 6:05
07. Motorhead Baby (J. Watson, M. Delagarde) – 3:10
08. Duncan And Brady (Lynne Hughes) – 2:37
09. Rocks for My Pillow (Livin' with the Blues) (B. McGhee) – 5:21
10. Fallin' Apart (Dan Hicks) – 3:24

Personnel:
---------
Michael Ferguson - Vocals, Keyboards, Percussion
Lynne Hughes - Vocals
Randy Lewis - Lead Guitar
---------------------------------
James Burton - Dobro
Therutius Deeps, Tary Owens - Vocals
Jay Magliori - Horn
Richard Olsen, Bob Lifton, Eddie Adams - Bass
Earl Palmer, Fast Eddie Hoh, Roger Dowd - Drums

All thanks to original releaser
Внимание! У Вас нет прав для просмотра скрытого текста.