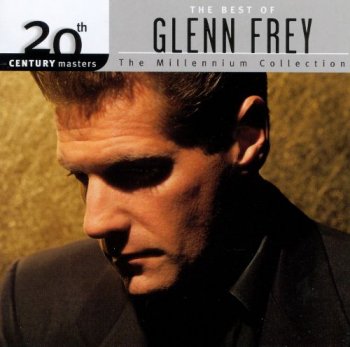 Artist: Glenn Frey
Title Of Album: 20th Century Masters-The Millennium Collection: The Best of Glenn Frey
Year Of Release: 2000
Label (Catalog#): Universal Music [088 112 359-2]
Country: United States
Genre: Classic Rock, Soft Rock, Singer/Songwriter
Quality: FLAC (tracks,cue,log)
Bitrate: Lossless
Time: 59:38
Full Size: 412 mb
Upload: Turbobit
The problem with assembling a Glenn Frey compilation -- and this discount-priced one is the second, following 1995's full-priced Solo Collection -- is that his debut solo album, No Fun Aloud (1982), was released on Asylum Records, making it the property of Warner, while the rest of his solo recordings were released on MCA Records, the property of Universal, and the two major record labels have not shown an interest in pooling their resources. Thus, Frey's first three Top 40 hits, "I Found Somebody," "The One You Love," and "All Those Lies," are unavailable to MCA in their original form, though both Solo Collection and this album have used the live version of "The One You Love" from 1993's Glenn Frey Live. A compilation is particularly important for the collection of a Frey fan, because his two biggest hits, "The Heat Is On" and "You Belong to the City," appeared on soundtracks, not his solo albums. Those two are here, of course, along with what turns out to be a slightly more comprehensive selection of his singles than Solo Collection contained. That 16-track album featured only nine of the 17 tracks Frey placed on one chart or another between 1982 and 1993; this one has ten, including the minor hit "The Allnighter," which is not on Solo Collection. Given the more favorable price point, this album gets the edge as the Frey album for casual fans.
:: TRACKLIST ::
1 The Heat Is On
2 Smuggler's Blues
3 You Belong To The City
4 Sexy Girl
5 Love In The 21st Century
6 True Love
7 The Allnighter
8 The One You Love (Live)
9 Strange Weather
10 I've Got Mine
11 Soul Searchin'
12 Part of Me, Part of You
:: DOWNLOAD LINK ::
Внимание! У Вас нет прав для просмотра скрытого текста.
:: MusicMuss ::