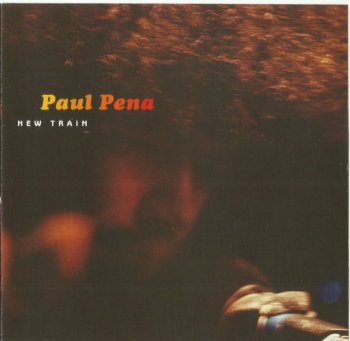 Artist: Paul Pena
Title Of Album: New Train
Year Of Release: 1973/2000
Label (Catalog#) : Hybrid [HY 20019]
Country: USA
Genre: Rock, Blues Rock, Soul, Folk
Quality: Lossless
Bitrate: FLAC (image + cue,log)
Total Time: 00:44:05
Total Size: 308mb(+3%)(covers)

AllMusic Review by Hal Horowitz
This is the debut release for the "lost" album from blind soul rocker singer/songwriter Paul Pena originally recorded in 1973, and although it's not quite worth the 27-year wait for its 2000 rediscovery, New Train is one of the great, unearthed gems of the '70s. Best known, if he's know at all, for penning "Jet Airliner," a major hit for Steve Miller, Pena's sophomore disc is a thoroughly invigorating mix of blues, country, folk, gospel, soul, reggae, and rock & roll that would have been one of the highlights of 1973 if it hadn't gotten snagged up in corporate red tape and remained, practically unheard, in Pena's closet. With a voice and approach so similar to Lenny Kravitz's (although far less bombastic), it's almost uncanny, Pena's eclectic album encompasses a variety of styles but stays grounded in the soul of his roots. Although "Cosmic Mirror," recorded when the producer turned on the tapes as Pena was jamming in the studio, is a mirror image of Jimi Hendrix's "Hear My Train a-Comin'" and the jaunty "Venutian Lady" sounds suspiciously like a rewrite of the Grateful Dead's "Bertha" (a guest appearance from Jerry Garcia on pedal steel and Dead friend Merle Saunders on keyboards further reinforces the connection), Pena's take on folksy gospel complete with church-styled backing, best exemplified by the soaring title track, is totally distinctive. The "Jet Airliner" here is the version Miller heard by way of this album's producer Ben Sidran, at the time a member of Miller's band, and even though its chunky chords are similar to the hit version, Pena's take on the tune is far more soulful. A funky excursion "Wait on What You Want" proves Pena can get down with the best of them, but it's the singer/guitarist's gritty, hypnotic voice and sense of melody on the heartfelt ballads which are the album's brightest spots. The seemingly autobiographical "Indian Boy" with its subtly propulsive strings effortlessly shifts from folk to blues to gospel over the course of its four and a half minutes. Although there are a few early-'70s production touches, New Train sounds fresh, essential, and invigorating, even 27 years after it was recorded, establishing this as one of the most magnificent, previously missing albums of that, or any, era.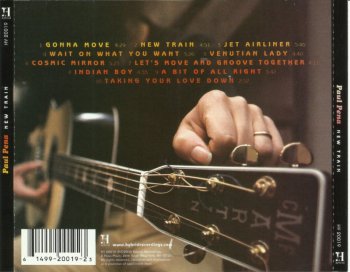 Tracks:
-------
01. Gonna Move - 4:31
02. New Train - 4:54
03. Jet Airliner - 5:42
04. Wait On What You Want - 3:29
05. Venutian Lady - 4:43
06. Cosmic Mirror - 5:24
07. Let's Move And Groove Together - 4:13
08. Indian Boy - 4:38
09. A Bit Of All Right - 3:44
10. Taking Your Love Down - 2:53

Personnel:
---------
Paul Pena - Guitar, Piano,Vocals
Ben Sidran - Piano,Organ
Harvey Brooks - Bass Guitar
Gary Mallaber - Drums,Percussion
Jerry Garcia - Pedal Steel Guitar (Tracks 2, 5)
Merl Saunders - Keyboards (Tracks 2, 5)
The Persuasions - Background Vocals (Track 1)
Charles Greene - Background Vocals (Track 7)
Arthur Adams - Guitar (Track 9)
Dave Woodward - Saxophone (Track 6)
Nick Decaro - Arranged Strings
The Funky Ladies - Background Vocals

All thanks to original releaser
Внимание! У Вас нет прав для просмотра скрытого текста.
Изменил: sirk по причине: RE-UP