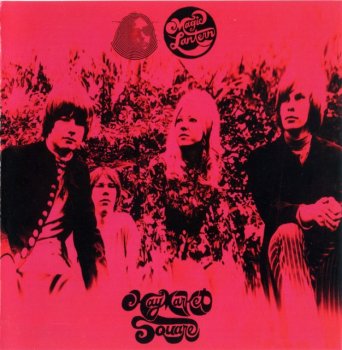 Artist: Haymarket Square
Title Of Album: Magic Lantern
Year Of Release: 1968/2001
Label (Catalog#) Gear Fab [GF-176]
Country:: USA
Genre: Psych Rock Bluesy
Quality: FLAC (image + cue,scans)
Bitrate: Lossless
Time: 00:46:56
Full Size: 241mb(+3%)

Pretty druggy, blues-psychedelia with some good vocals, featuring a bassist, guitarist and drummer. The rhythm section is pretty solid on most tracks as is the good acid guitar sounds. Highlights include the druggy "Elevator," "Phantasmagoria" and "The Funeral." The blues cover is also fairly well done. The two longs tracks "Ahimsa" and "Amapola" suffer due to the usually excesses of less popular psych. "Ahimsa" especially, contains a drum solo reminiscent of "Trip Thru Hell" on the CA Quintet album, but not as well done and much longer.
Haymarket Square was a Chicago psychedelic band who release only one album in 1968 and is notable for some catchy drumming, fuzzed-out guitar and Lambert's powerful vocals.
"Magic Lantern" is as fine a display of American late-'60s albums by It's a Beautiful Day and Jefferson Airplane. This underground psychedelic album it has remained a long-forgotten collectors item for more than three decades and has appeared in various bootleg forms.
The music on the album was used to accompany the original Baron and Bailey Light Circus at the Museum of Contemporary Art in Chicago, Illinois.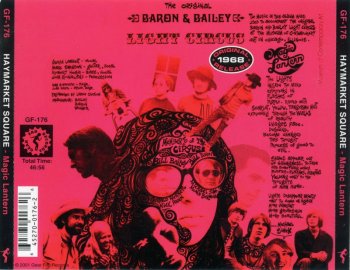 Tracks:
--------
1. Elevator Lambert 7:06
2. The Train-Kept-A-Rollin' Bradshaw, Howie, Sydney 7:20
3. Ahimsa Homa, Kowalski, Swenson 8:14
4. Amapola Swenson 10:43
5. Phantasmagoria Lambert 4:08
6. Funeral 9:24

Personnel:
---------
Gloria Lambert- vocals
Mark Swenson- guitar,vocals
Robert Homa-bass, vocals
John Kowalski- percussion

All thanks to original releaser

Внимание! У Вас нет прав для просмотра скрытого текста.