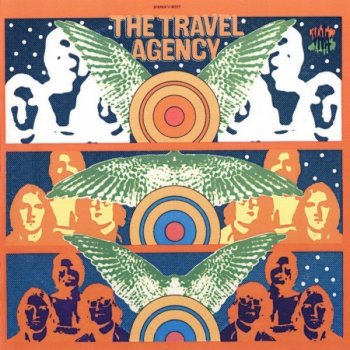 Artist: The Travel Agency
Title Of Album: The Travel Agency
Year Of Release: 1969
Label (Catalog#) : Chrome Gold [CG 9001]
Country: USA
Genre: Psychedelic Rock, Pop Rock
Quality: FLAC (tracks+cue,log,scans)
Bitrate: Lossless
Time: 00:41:57
Full Size: 247mb(+3%)
It's somewhat odd that the members of Travel Agency -- whoever they were -- didn't put their names anywhere on this album. It is known that the band included Frank Davis, who is perhaps best remembered for writing "Grand Candy Young Sweet" for Fever Tree. The Travel Agency played a pedestrian but occasionally appealing mishmash of pop, blues, and psychedelia, with fairly decent vocals and a few unusually sophisticated arrangements. Among the latter is the opening instrumental "What's a Man," which sounds like it might be the soundtrack to a short suspense or horror film. The album is very much a period piece and only of interest to serious fans of early psychedelia.
Tracks:
-------
01. What's A Man - 5:06
02. Sorry You Were Born - 3:08
03. Cadillac George - 4:42
04. Lonely Seabird - 3:21
05. So Much Love - 3:02
06. Make Love - 2:25
07. That's Good - 6:57
08. I'm Not Dead - 2:17
09. She Understands - 3:10
10. Come To Me - 3:16
11. You Will Be There - 2:16
12. Old Man – 2:12

Personnel:
---------
Steve Haehl - Guitar, Vocals
Michael S. Aydelotte aka Michael Sage - Bass
Francisco (Frank) Lupica - Drums

All thanks to original releaser
Внимание! У Вас нет прав для просмотра скрытого текста.