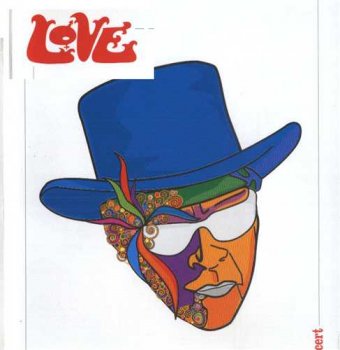 Исполнитель: Love
Страна: USA
Альбом: The Forever Changes Concert
Год выпуска: 2003
Жанр: Rock/Folk-Rock/Psychedelic Rock/Blues/Hard Rock
Формат: FLAC (tracks + .cue)
Битрейт аудио: lossless
Размер: 455 MB
Залито на: Depositfiles/Ifolder(3% восстановление)
TRACKLIST:
Disc: 1
1. Alone Again Or
2. A House Is Not A Motel
3. Andmoreagain
4. The Daily Planet
5. Old Man
6. The Red Telephone
7. Maybe The People Would Be The Times Or Between Clark and Hilldale
8. Live and Let Live
9. The Good Humor Man He Sees Everything Like This
10. Bummer In The Summer
11. You Set The Scene
ЛОГ
Disc: 2
1. Seven and Seven Is
2. Your Mind and We Belong Together
3. Signed DC
4. My Little Red Book
ЛОГ
Внимание! У Вас нет прав для просмотра скрытого текста.
Зеркало:
Внимание! У Вас нет прав для просмотра скрытого текста.
Внимание! У Вас нет прав для просмотра скрытого текста.

*************************************************************************