Gallon Drunk - The Road Gets Darker From Here 2012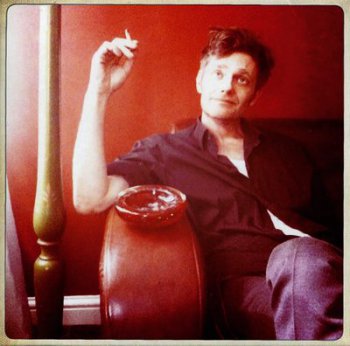 ____
Performer
: Gallon Drunk
____
Album
: The Road Gets Darker From Here
____
Ⓟ & © 2012 Clouds Hill Ltd.
____
Catalog#
: CH037CD
____
Release Date
: 21 May '12
____
Genre
: Indie/Alt. Rock/Garage Rock
____
Format
: FLAC (cue+log)
____
BiTrate
: lossless
____
Cover
: Front, Back
____
Total Time
: 00:37:11
• • •
• • •
• • • • • • • • • • • •
• • •
• • •
• • •
• • •
• • • • • • • • • • • •
• • •
• • •
The Road Gets Darker From Here was recorded directly to two-inch tape at Clouds Hill in Hamburg (one of Germany's leading analog studios) by producer Johann Scheerer, and deftly captures the formidable power of their renowned live performances. "This is the first time we have worked with someone as a producer," explains lead singer, guitarist and organist James Johnston. "He encouraged us to try out things that we wouldn't normally have done."
Gallon Drunk's other two core cohorts – multi-instrumentalist extraordinaire Terry Edwards on bass, saxophone and percussion and the mighty Ian White on drums and percussion – have together with Johnston distilled their intuitive and utterly inimitable musical vision into a collection of impassioned songs, imbued with rage, menace and frenzied abandonment, linking them as kindred spirits to the likes of The Gun Club, The Stooges, and Link Wray. "It's quite an angry record," sums up Johnston.
Opening with the exhilaratingly sleazy, deranged rock 'n' roll of "You Made Me" (the first 7" inch single to be pulled off the album), The Road Gets Darker From Here immediately and irresistibly plunges you into its own dark and crazy underworld. The insistent slide guitar-driven "1,000 Years" sets the stage for an eruption of total guitar fury with "Hanging On", that is then followed by the ominous melancholia of "Stuck In My Head", to which guest singer Marion Andrau (of the London-based French group Underground Railroad) contributes her haunting vocal in a Nancy Sinatra and Lee Hazelwood-style duet with Johnston. Next in line is "Killing Time": classic unfettered Gallon Drunk with all the do-or-die abandon that implies. Hurtling inexorably to the finish line, the fever dream boogie of "The Big Breakdown" blusters mightily into the wayward big band swagger of "I Just Can't Help But Stare", before the final track, an enigmatic psychodrama entitled "The Perfect Dancer" envelopes the listener in a whirlwind of hallucinatory guitars, Hammond organ and hypnotic voodoo drums, ending the album in a haunting finale.
Having over the years inspired countless bands -- from early PJ Harvey to The Jim Jones Revue -- to dig into the raw vitality of primal blues and garage rock and roll, Gallon Drunk have reemerged with an album that embodies the quintessence of all they are and always have been about. Make no mistake: Gallon Drunk are most definitely back!
________
Piccadilly Records
Tracks:
01. You Made Me 3:56
02. Hanging On 4:00
03. A Thousand Years 3:17
04. Stuck in My Head 3:36
05. Killing Time 6:22
06. The Big Breakdown 5:21
07. I Just Can't Help But Stare 4:40
08. The Perfect Dancer 5:55
EAC Log

Показать / Скрыть текст
Members:
James Johnston (vocals, organ, guitar, harmonica, piano, and bass)
Terry Edwards (bass, saxophone and percussion)
Ian White (drums, percussion)
--------------
☆
☆
☆
☆
☆☆☆
☆
☆
☆
☆
--------------