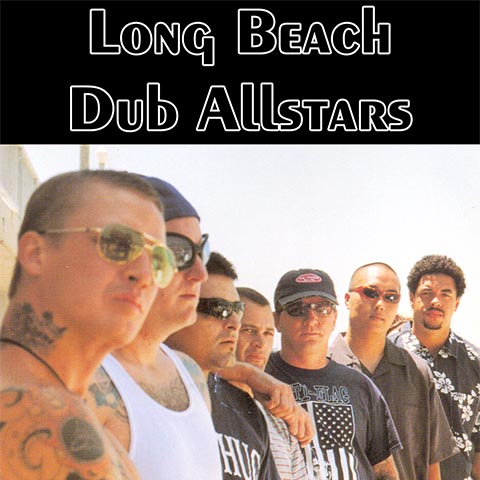 Performer: Long Beach Dub Allstars
Location: USA
Albums: Right Back (1999); Wonders of the World (2001)
Label: Ⓟ + Ⓒ 1999 & 2001 Dreamworks (Made in Brazil)
Genre/ Style: Rock, Punk Rock, Ska
Total time: 42:10/ 59:33
Format: .flac level 8 (image + .cue + .log)
Bitrate: lossless
Covers: full artwork ".jpg" included
Amount of tracks: 12 / 17
Total size RAR: 305,9 Mb (306 unrar)/ 441,6 Mb (443 unrar)
Upload: Galaxy-File | Uploaded
Rip by alvarowb

http://tinyurl.com/k6ac69t - The Long Beach Dub Allstars are a dub reggae/ska/rock band who formed in 1997 and disbanded in 2002. The band reunited once again ten years after their dissolution. The band came about as a result of Eric Wilson and Bud Gaugh's childhood friendship. The two musicians started a garage punk band when they were teenagers that consisted of drums, bass, and vocals. They later formed Sublime with Bradley Nowell. When Nowell died of a heroin overdose in 1996, Wilson and Gaugh formed The Long Beach Dub Allstars. The band's debut album, "Right Back," arrived in 1999 and was followed-up with the departure of three band members, making the 10-piece now a 7-piece. The band's second offering, "Wonders of the World" emerged in 2001 and featured a guest appearance from will.i.am on the track, "Sunny Hours."
By 2002 in-house issues around drug-use began to divide the band, with a no tolerance policy around drug after the loss of Nowell, Gaugh quit and joined Eyes Adrift with Krist Novoselic and Curt Kirkwood. Wilson, Trey Pangborn and RAS-1 went on to form Long Beach Shortbus with Kelly Vargas. Despite the success that Shortbus achieved, Wilson and Gaugh reunited as Sublime with Rome Ramirez on vocals and began to tour in the mid-2000's. 2012 marked Long Beach Dub Allstars playing their first show together in 11 years, opening for Fishbone in California. The current line-up consists of Marshall "Ras MG" Goodman on drums; Michael "Miguel" Happoldt on guitar and vocals; Opie Ortiz on lead vocals, Jack Maness on guitar and keyboard; Tim Wu on saxophone and flute; and Edwin Kampwith on bass. The band is currently working on new material.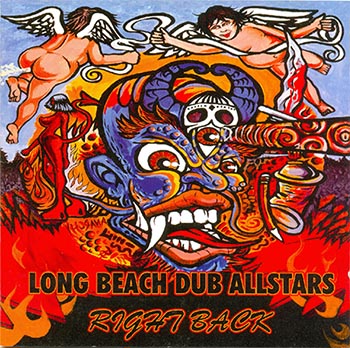 Label: Ⓟ & Ⓒ 1999 Dreamworks (Made in Brazil)
Catalog #: 60044502132
Barcode: 6 00445 02132 7
Total time: 42:10
Format: .flac level 8 (image + .cue + .log)
Dynamic Range: 8
Amount of tracks: 12
Size RAR: 305,9 Mb (306 Mb unrar)
Rip by alvarowb


Tracklist:
01. Righteous Dub (feat. Barrington Levy)
02. Rosarito
03. My Own Life
04. Fugazi
05. New Sun (feat. HR)
06. Kick Down (feat. Dangr)
07. Like A Dog
08. Sensi (feat. Tippa Irie)
09. Trailer Ras
10. Pass It On (feat. Half Pint)
11. Soldiers
12. Saw Red (feat. Barrington Levy)

EAC log
auCDtect & Tau Analyzer
Matrix & Spectrogram


===============================================
Wonders of the World (2001)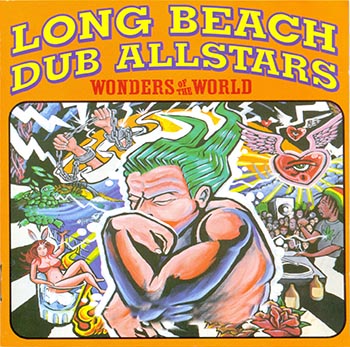 Label: Ⓟ & Ⓒ 2001 Dreamworks (Made in Brazil)
Catalog #: 60044502952
Barcode: 6 0044 50295 2
Total time: 59:33
Format: .flac level 8 (image + .cue + .log)
Dynamic Range: 5
Amount of tracks: 17
Size RAR: 443,3 Mb (443 Mb unrar)
Rip by alvarowb


Tracklist:
01. Wonders Dub 1
02. Sunny Hours (feat. Will.I.Am)
03. Listen to DJ's
04. Rolled Up
05. Every Mother's Dream
06. Life Goes On (feat. Half Pint/Ives/Chali2na/Tippa Irie)
07. It Ain't Easy
08. Luke
09. Wonders Dub II
10. No Way
11. Lonely End
12. Talkin' the Truth (feat. Paulie Selekta)
13. Free Love
14. Lies (feat. I-Man)
15. Kablammin' It
16. Grass Cloud
17. Sunny Hours (Reprise)

EAC log
auCDtect & Tau Analyzer
Matrix & Spectrogram