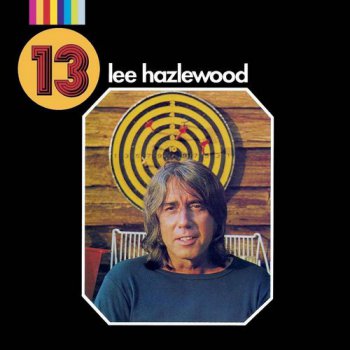 Artist: Lee Hazlewood
Title Of Album: 13
Year Of Release: 2017 [1972]
Label: Light in the Attic
Country: United States
Genre: Country, Folk, Pop
Quality: FLAC (tracks)
Bitrate: Lossless
Time: 36:14
Full Size: 216 mb
Upload: Turbobit / DepFile / HitFile
Digitally remastered edition of this 1972 album including digital download. 13 was never supposed to be a Lee Hazlewood album. It is perhaps the strangest record in one of the most varied discographies in music. The bombastic brass heavy funk, deep blues and soul paired with Hazlewood's subterranean baritone would be best enjoyed with a tall Chivas in an off-strip seedy Vegas lounge. By 1972 Lee Hazlewood had settled in his new homeland of Sweden. His days were spent carousing, making movies with Torbjörn Axelman and releasing albums. To keep up his prolific recorded output, Lee began to mine the recently defunct LHI Records archives for material. One such gem, was an unreleased album by Larry Marks. In what became the final days of LHI, staff producer Larry Marks' sonic fingerprints were on nearly everything; songwriting, producing, arranging, and singing. His most profound contribution was steering the creative direction of the label towards soul and R&B, arranging the downright funky LHI singles by Barbara Randolph and Jon Christian. Larry's concept was to take Hazlewood's strongest compositions and arrange them in a soul vibe. An album was completed, but with no distribution in America and no funding, Lee had no vehicle to release Larry's record. The tapes were taken to Sweden, Larry's voice was wiped and Hazlewood's was dubbed...13 was born.
TRACKLIST:
1. You Look Like a Lady
2. Tulsa Sunday
3. Ten or 11 Towns Ago
4. Toocie and the River
5. She Comes Running
6. Rosacoke Street
7. I Move Around
8. And I Loved You Then
9. Hej, Me I'm Riding
Bonus
10. Cold Hard Times
11. Drums
12. The Start
13. Suzie
:: DOWNLOAD LINKS :: СКАЧАТЬ ::
Внимание! У Вас нет прав для просмотра скрытого текста.