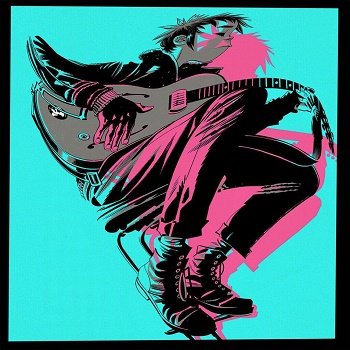 Artist:
Gorillaz
Title Of Album:
The Now Now
Release Date:
2018
Location:
England
Label:
Parlophone / Warner Music (B07D51TYBK)
Genre:
Alternative Rock, Hip-Hop, Electronic
Quality:
FLAC (tracks+.cue)
Length:
40:47 min
Tracks:
11
Total Size:
269 MB (+5%)
The Now Now is the sixth studio album by British virtual band Gorillaz. The album was released on 29 June 2018 via Parlophone and Warner Bros. Records. Recording began during the North American leg of the Humanz Tour in late 2017, with fewer collaborators than usual due to the criticism that the previous album, Humanz, had too many. According to Gorillaz co-creator, Damon Albarn, the album was recorded quickly so that the band would have more material to play at future concerts. The album was first teased through a series of posters found at All Points East Festival, and was officially announced two days later. The posters contained phrases and a link to a website, which displayed a short teaser containing a snippet of a new song and the release date. Albarn has described the album as "pretty much just me singing" and "in the world of 2-D".
Tracklist:
01. Humility (Feat. George Benson) (03:17)
02. Tranz (03:11)
03. Hollywood (Feat. Snoop Dogg & Jamie Principle) (04:53)
04. Kansas (04:10)
05. Sorcererz (03:00)
06. Idaho (03:40)
07. Lake Zurich (04:13)
08. Magic City (03:57)
09. Fire Flies (03:53)
10. One Percent (02:17)
11. Souk Eye (04:37)
Password:
777
Turbo | Nitro | Dfiles