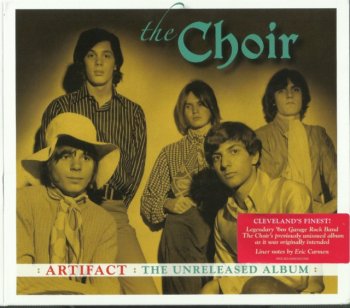 Artist: The Choir
Title Of Album: Artifact The Unreleased Album
Year Of Release: 1969/2018
Label (Catalog#) : Omnivore [OVCD-263]
Country:: USA
Genre: Pop Rock, Beat, Psych, Garage
Quality: FLAC (image + cue,log)
Time: 00:38:28
Full Size: 307mb(+3%)(covers)

AllMusic Review by Tim Sendra
Cleveland garage rock band the Choir made their indelible mark on the Nuggets and Pebbles scene with their classic minor-key lament "It's Cold Outside," but they weren't one-hit wonders even though they never had another hit. They spent the back half of the '60s shuffling members and record labels, recording more songs that either didn't bother the charts or get released. They weren't forgotten, though -- Bomp! reissued a few of their unreleased songs on a 1976 EP, then Sundazed collected tracks from a few different incarnations of the band on 1994's Choir Practice compilation. Some of the songs the band recorded in the late '60s showed up on these collections, and by then the band had morphed from a garage band into something at once more baroque and muscular. Tracks like "Anyway I Can" and "If These Are Men" come off like a brawny Midwestern version of the Left Banke, or the Small Faces playing the songs of the late-'60s Bee Gees. These glimpses of what the band became were tantalizing, and left one wishing this version of the group had recorded a full album. Turns out they did, and in 2017 the folks at Omnivore bought the tapes from the small studio where the album was cut. After some mixing and remastering, the album the Choir should have put out in 1969 was finally made available in 2018. Artifact: The Unreleased Album is something that fans of the Choir or the Raspberries (who were formed by ex-members of the Choir) will love, as will fans of the kind of heady pop music Emitt Rhodes was making in 1969. The album is one of the rare cases when a lost classic actually lives up to the billing. If it had come out at the time, people would be talking about the Choir in the same breath as Rhodes or the Bee Gees. The sound is just right, with tricky chord changes, rich arrangements with piano and organ filling the space, and some flashy guitar solos. The songs are great, too: "Anyway I Can" and "Boris' Lament" are brilliant baroque power pop and their cover of the Kinks' "David Watts" is good fun, but the previously unheard songs reveal some gems. "I Can't Stay in Your Life" is the best of the batch, matching a bouncing tune to a punchy sound and some great harmony vocals; "Have I No Love to Offer" is a thrilling blend of Procol Harum, the Left Banke, and Jimi Hendrix; "It's All Over" is a lush ballad that points toward their future work with the Raspberries; and "Ladybug" is nice post-Beatles pop with a hooky descending melody. Only the overly long blues-rock-with-organs instrumental jam "For Eric" is less than stellar, but it's fun to hear once or twice as a period piece. That one blip aside, Artifact: The Unreleased Album is a revelation, and is essential listening for fans of late-'60s pop music.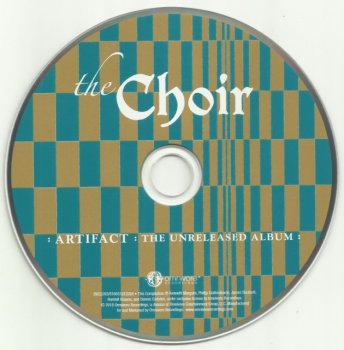 Tracks:
--------
01. Anyway I Can (Phil Giallombardo) - 3:30
02. If These Are Men (Denny Carleton) - 2:58
03. Ladybug (Phil Giallombardo) - 3:21
04. I Can't Stay In Your Life (Kenny Margolis) - 3:44
05. David Watts (Ray Davies) - 2:42
06. Have I No Love To Offer (Phil Giallombardo) - 5:42
07. For Eric (Kenny Margolis) - 6:39
08. It's All Over (Kenny Margolis) - 4:30
09. Boris' Lament (Phil Giallombardo) - 2:50
10. Mummer Band (Denny Carleton) - 2:38

Personnel
---------
Denny Carleton - Bass, Vocals
Jim Bonfanti - Drums, Vocals
Randy Klawon - Guitar, Vocals
Phil Giallombardo - Organ, Vocals
Kenny Margolis - Piano, Vocals

All thanks to original releaser
Внимание! У Вас нет прав для просмотра скрытого текста.